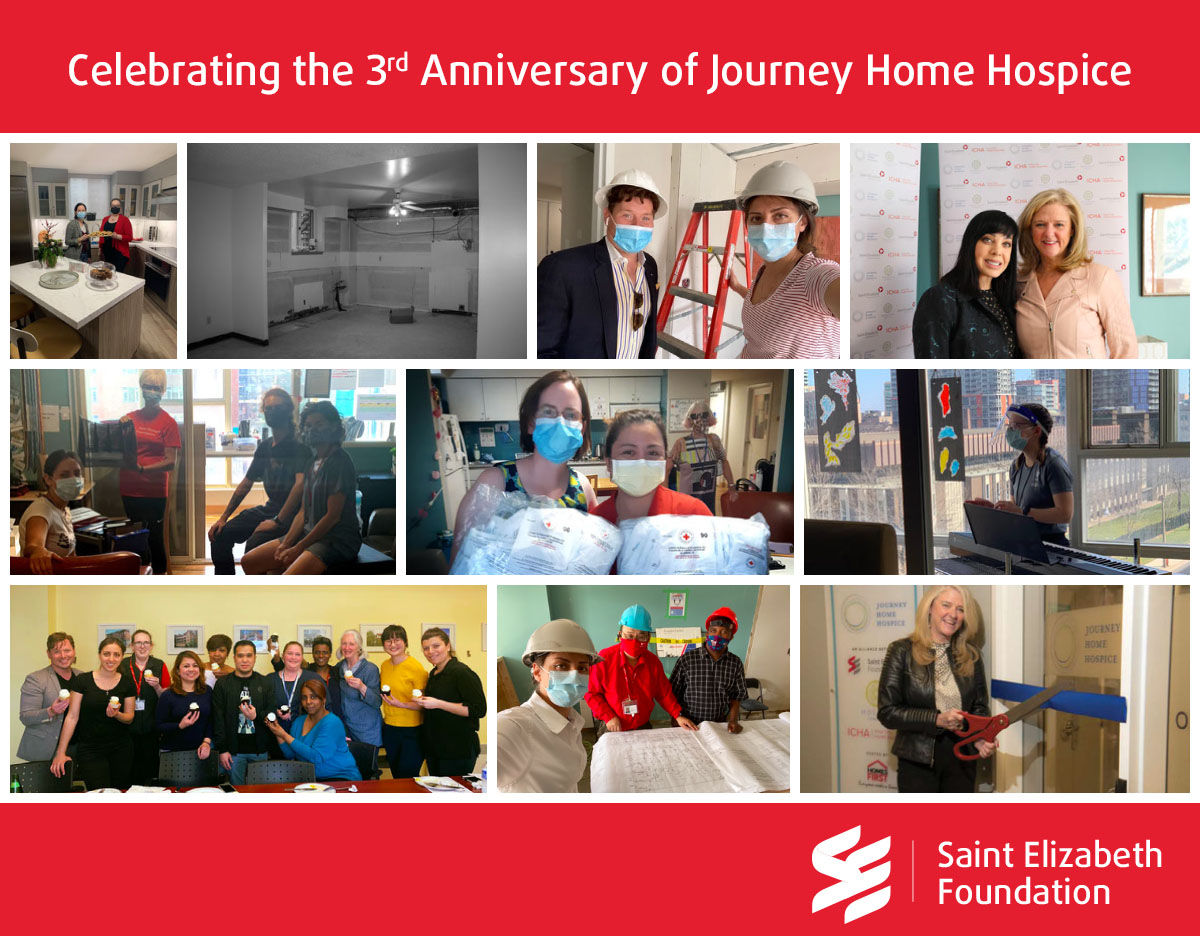 "When you hand good people possibility, they do great things.
– Biz Stone
As we celebrate the third anniversary of Journey Home Hospice this week, I would like to take a moment and thank our donors, champions, supporters, volunteers and team members for dreaming of the "possible" with us. The hospice started as a temporary pilot project three short years ago, and with the collective dreaming, energy and investment of our incredible community, we have transformed this project into a true home and sanctuary for Toronto's most vulnerable people.
One of our late patients created a piece of art that still hangs in the hospice. It reads: "We live in the shelter of one another." It's a perfect reminder of what Journey Home Hospice stands for; a home and a safe space created by people ready and able to shelter each other. For many of the patients who come to spend the final weeks and months of their lives with us, shelter is a foreign concept. These men and women have usually been on their own for a long time. The circumstances of their lives are rarely kind, and most carry heavy burdens of loss, trauma, disappointment, and broken promises. They are looking for shelter and a chance to find hope, joy, and meaning, even at the end of their lives.
Journey Home Hospice fosters hope and life care through our interdisciplinary hospice palliative care team providing 24/7 pain and symptom management, psychosocial and spiritual care, as well as holistic complementary therapies to help patients find peace and meaning in each moment of their lives. We are only able to offer this care because of YOUR work to make this project happen.
We are grateful to the Hospice Heroes who have truly made a difference at every stage of this process and continue to champion the project. Thank you for your commitment to Hope and Happiness and your unwavering dedication to supporting others, no matter the challenges!
Nancy Lefebre
Executive Director
Saint Elizabeth Foundation