Our Story
Most Canadians want to die at home. But where do you go to live your last days if you don't have a home?
That's the challenge that Journey Home Hospice wants to address.
Launched in 2018, Journey Home Hospice is a partnership involving the Saint Elizabeth Foundation, Inner City Health Associates and Hospice Toronto. It is a joint passion to improve equitable access to hospice palliative care for Toronto's homeless community in a socially innovative way.
Journey Home Hospice provides our clients with high quality health care services and a safe, welcoming and caring environment for their end-of-life journey. A place based in the community, for the community.
We currently have four beds in one downtown Toronto pilot site location and are actively seeking suitable space, with the vision of creating a single site, 10 bed hospice in the next two years. When fully operational, Journey Home Hospice is expecting to serve approximately 100 individuals annually, plus a much larger network of family, friends and caregivers.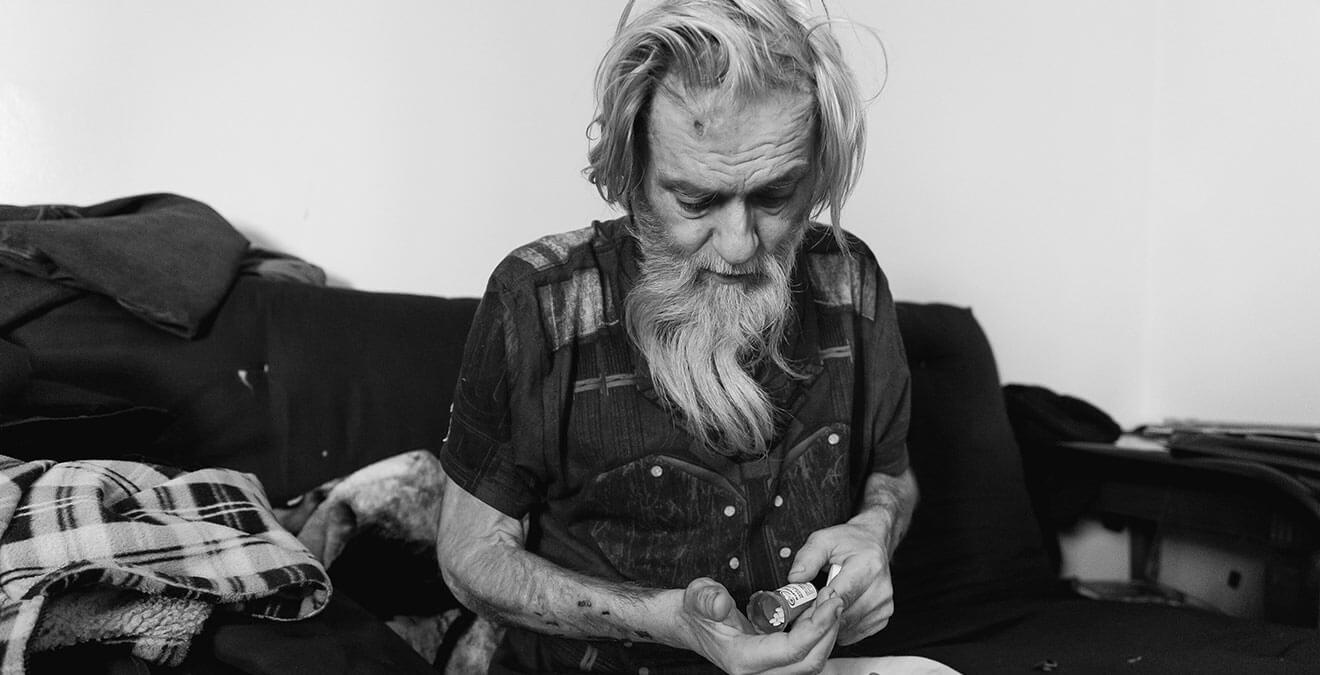 Our work is guided by a Community Advisory Panel including people with lived experience of homelessness and a dedicated team of leaders, physicians, allied health professionals, staff and volunteers who each bring a unique perspective and specialized expertise to the Journey Home team
As a centre of excellence for homeless palliative care, we are working to advance national best practices of care delivery for this unique patient population. We measure key indicators in areas such as quality, safety patient satisfaction and system impact to ensure we are achieving our goal of excellence in homeless end-of-life care.
Care for those without a home.
The Partners
SE Health is a not-for-profit charity that has been providing home care, health solutions and education for more than 100 years. As Canada's largest social enterprise, SE Health employs 9,000 staff nationwide and cares for 20,000 people every day. The Saint Elizabeth Foundation works to strengthen community health care through innovative models, partnerships and charitable programs.
Inner City Health Associates (ICHA) is group of more than 90 physicians working in over 45 shelters and drop-ins across Toronto. ICHA provides primary, mental health and palliative care to those who do not otherwise have access to care. Palliative Education and Care for the Homeless or PEACH is a palliative consult/supportive service of Inner City Health Associates (ICHA). The PEACH team works in partnership with other agencies and palliative care providers in Toronto to provide community-based palliative care to those who are homeless. ICHA is funded by the Ontario Ministry of Health and Long Term Care.
Hospice Toronto has been providing in-home visiting volunteer support in Toronto since 1988. With a team of over 250 skilled volunteers, Hospice Toronto provides emotional, personal and practical support to individuals living with a life-limiting illness and their families.
Journey Home Hospice receives partial operating funding from the Ontario Ministry of Health and Long-Term Care through the Toronto Central Local Health Integration Network.